Coronation Street fans may have noticed two of Neil's prints on the walls of the living room behind the bar of the Rovers Return. The landlord, Johnny Connor, is an old Northern Soulie!! The two prints are "Scooters at the Wheel" and "On the Floor".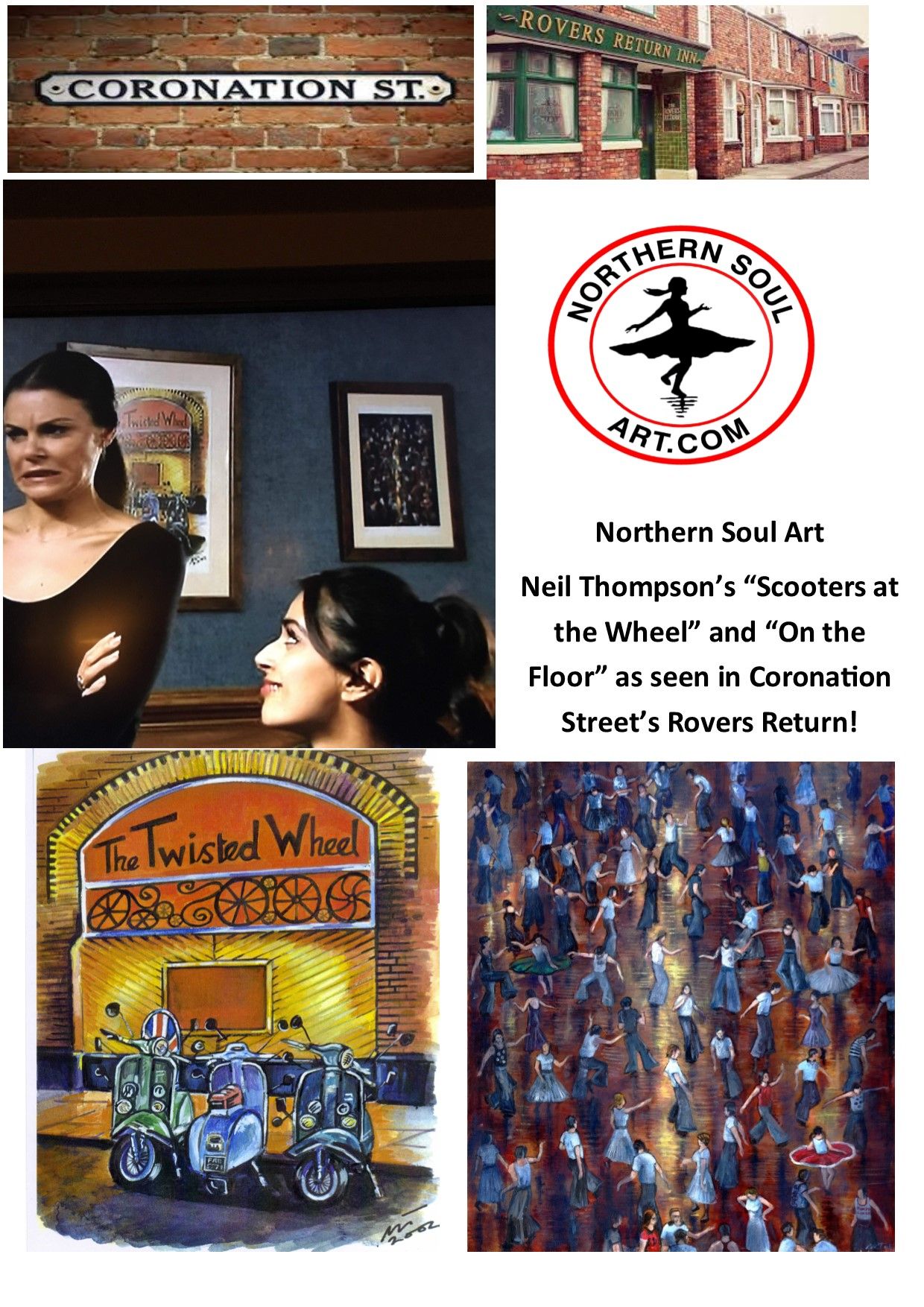 Dave Godin (the guy who invented the phrase "Northern Soul", and who, with Dusty Springfield, first brought Tamla Motown to the UK) was so impressed with "Something Keeps Calling Me Back" that he signed several of our prints when we visited "The Ritz" at Brighouse in October 1999. Yes, we've been going that long!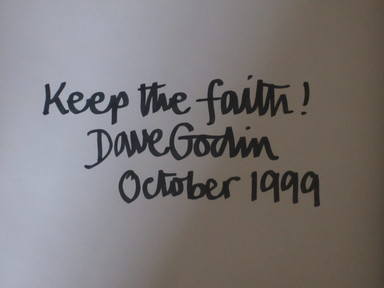 Dean Parrish has also endorsed Neil's paintings - signing the painting entitled "Time Will Pass You By." Dean sang a number of Northern Soul anthems, including "I'm On My Way" - one of the great 3 before 8 records which were played at the end of every Wigan Casino all nighter.