Neil is able to draw or paint a commission for you.
Neil has completed a range of Northern Soul commissions. These include individuals or groups at a club, say the Casino, in the crowd or on the dance floor. Or, you may want a friend on his or her scooter outside one of the great soul clubs. Four recent commissions completed by Neil can be seen below.
Pencil sketches start for £75, paintings from £225. We only ask for payment at the end of the process, when you are happy with the finished painting or pencil sketch.
All we need are your instructions, and some photographs to work from, if you have got any. If not, don't worry, we have lots of images for reference and Neil will always use his imagination.
If you would like any more information, just email us at [email protected]
THERE'S A GHOST IN MY HOUSE
One of our customers contacted us after seeing the black and white photograph of Wigan Casino DJ Russ Winstanley standing in the smoking ruin of Wigan Casino after the fire of 1982. Would it be possible to create a painting showing ghostly Northern Soul dancers in the wreckage of Wigan Casino? A brilliant idea, and "There's a Ghost in My House" was created!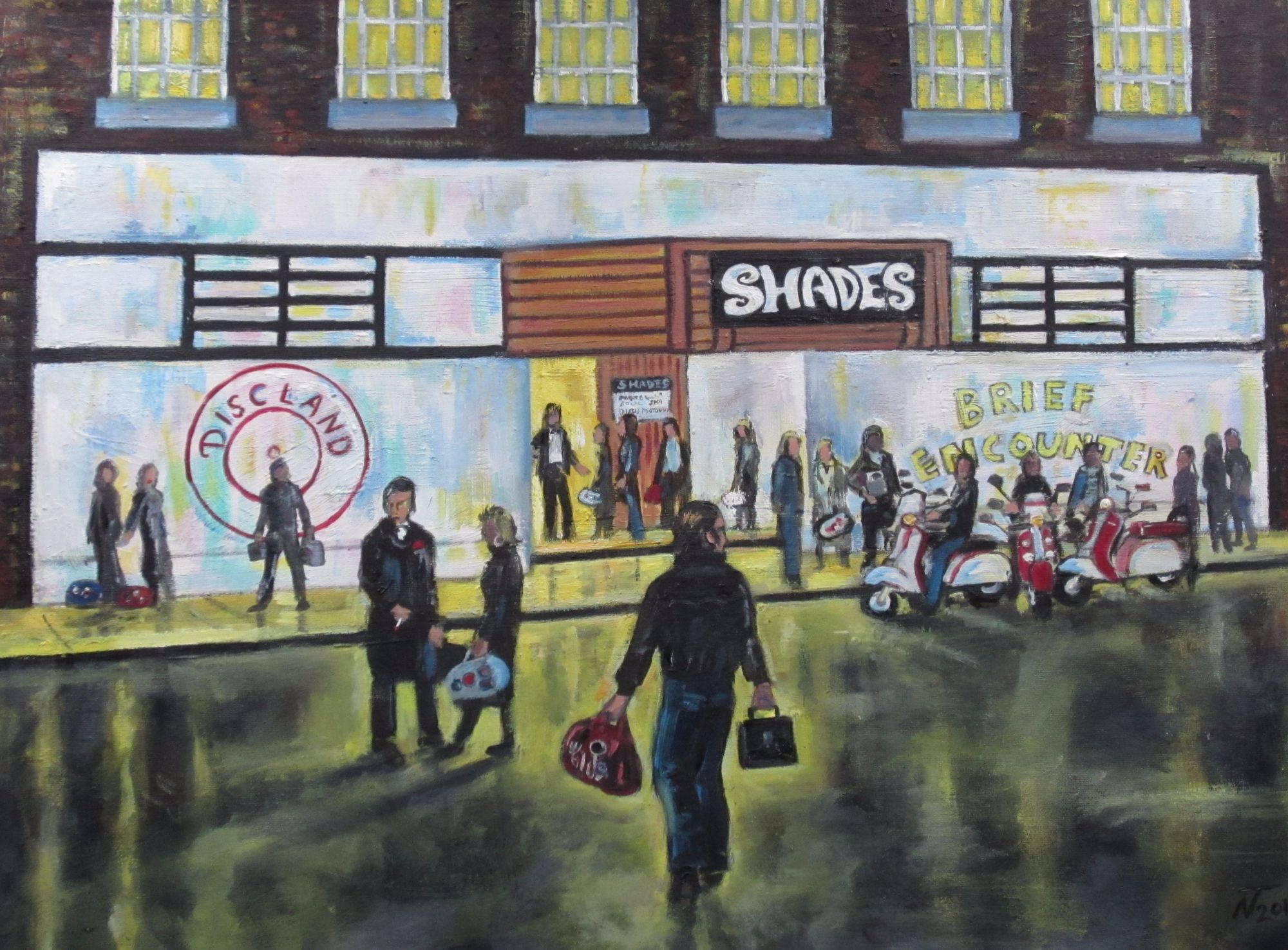 A customer asked, could Neil do a painting of Shades Club in Nottingham. Although he had never been there, he used photographs from the customer, and used his own research to create this water colour of Shades - a Northern Soul club from the 1970's.